Today we get a new parcel full of Tapes and EP´s!!! SETE STAR SEPT; GROSSEL; BLACK CODE; SIX BREW BANTHA; CHIENS; SOIL OF IGNORANCE; JUCIFER!!!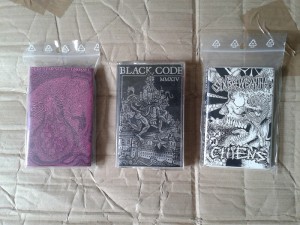 Great piece of wax shared by these two amazing duos, SSS offers 7 new tracks, killer tunes with proper sound, JUCIFER proposes 2 tracks released on their last full lenght. Artworks by two killers : Jurictus and Sam Rictus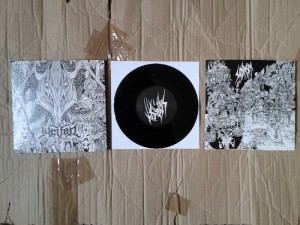 Soil Of Ignorance is a super fast, super pissed Grindcore band from Canada who've been kicking it a few years now. 'Dealing With The Remains' presents a step forward in their sound; S.O.I.'s previous efforts have had moments of Deathier, perhaps even Doomier influence, and this newest 7? really brings these elements forward further. There's the insane blast beats, building destroying Bass sound and dual burly Vocal, super fast 3 chord Punk sections, elements of Crust and Power Violence, Death Metal and Doom, all hurled together by 3 total pros. This record is absolutely furious, heavy and destructive in all the ways you want. Totally essential Grindcore. Pick one up from Deaf Death Husky Records, Grindfather Productions or Doomsday Machine Records. This fucking Kills!