New collection Tape of totally 70 tracks of 7″s, 5″es, split 7″es, split Lp with Cold World, Demo tracks and some unreleased tunes. Extortion set out to make ears bleed pure powerviolence that worships at the altar of bands like Crossed Out, Neanderthal and Infest. Their songs whip up into a frenzy of blast beats and growls and slow down into agonizing sludge bits.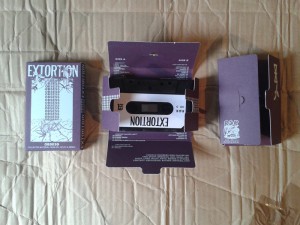 "Everything together has grown on this new release we feel it's a big step up from Beyond The Flesh. The difference between Beyond The Flesh and Condemned To Misery is the mild technicality of it all. You can really hear the progression of the guitars from the riffs down to the solos. The drums play a big part in the technical aspect of Condemned To Misery. For the guitars we didn't really shoot for technical, it all just sort of came out that way for some of the songs. The drums is what we really wanted to stand out and thanks to our friend Carlos Cruz, he made it happen. The listeners should expect progression, growth and aggression but over all still the old school vibe we tried to Deliver on Beyond The Flesh!"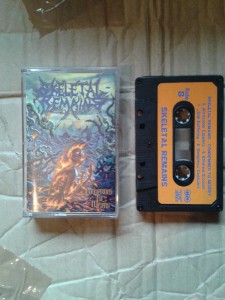 After a phenomenal demo tape, SKELETAL REMAINS from California (USA) release their first full length album. "BEYOND THE FLESH" is classic Death Metal from the rotten crypt and awakes the spirit of late 80s/ early 90s Morrisound stuff. If you like the early hymns of Gorguts, Pestilence, Death or Morgoth surely you'll freak out with Skeletal Remains !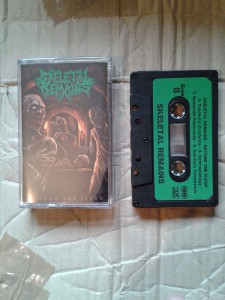 The wait is over! The new WEAK ASIDE album "The Next Offensive" will be released March 20th, 2015 via FDA Rekotz/ Soulfood Music! Fans had to be patient for almost five years after the last album "Ghostleader" but now WEAK ASIDE have created a real death-metal-monster, shaping up as "The Next Offensive", an absolute must-have for fans of Bolt Thrower, Morgoth, Dismember, etc.! Artwork by Thomas "Necromaniac" Westphal.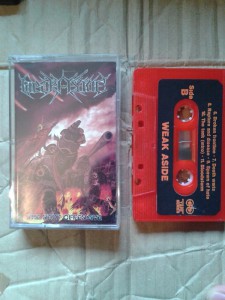 Dawn Of Winter" in 2010, "Putrefying Illusions" in 2012 and again two years later it's time to unleash OBSCURE INFINITY's 3rd. full lenght album named "Perpetual Descending Into Nothingness". The album was recorded at Noiseschmiede Lahnstein, mixed and mastered by Patrick W. Engel at Temple Of Disharmony (Desaster, Maroon, Purgatory etc.). Cover Artwork by Juanjo Castellano (Harm, Blaspherian, Revel In Flesh, Putrevore etc.).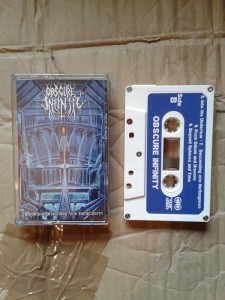 CHAPEL OF DISEASE from Cologne presents 7 malodorous new tracks on their long awaited 2nd album " The Mysterious Ways Of Repetitive Art " which is album of the month December in Rock Hard!!! We´re proud to present from this amazing Masterpiece of old school Death Metal in February 2015 the very limited Tape Edition of 300 handnumbered copies.