POISON MASK-Graveyard World 7″; BOMBS OF HADES-Chamber of Abomination LP; DISSYSTEMA-The Grim Prospects of our Future LP; EMBALMING THEATRE-Sweet Chainsaw Melodies LP; RETALIATION-Violence Spreads Its Drape LP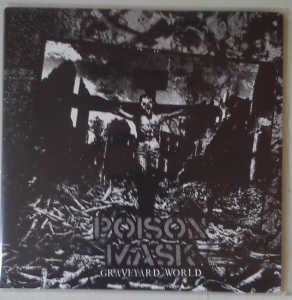 Limited to 300 copies. Excellent mix of metal & punk. If you are into the style of BASTARD PRIEST, NEKROFILTH and so on this might just be the thing for you! Not saying that POISON MASK sounds directly like these bands, but very much with the same attitude and approach to mixing metal and punk. Buy now or cry later!!!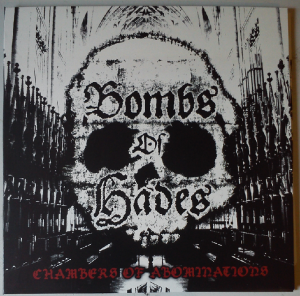 After the long sold out and praised vinyl debute, the 'Carnivores' 7″EP, they finally return. And this time with a full length album. 10 tracks of classic sounding Swedish Death Metal the old school way. With members from cult bands such as GOD MACABRE, MACABRE END, ABHOTH, UTUMNO and so on…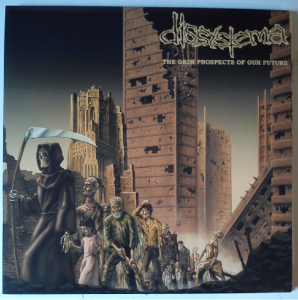 Straight forward d-beat/punk/crust from the US. The bands first full length after a bunch of split EP's, demos and so on. Killer!
EMBALMING THEATRE- Sweet Chainsaw Melodies LP (in Shop soon!!!)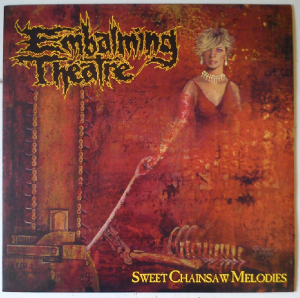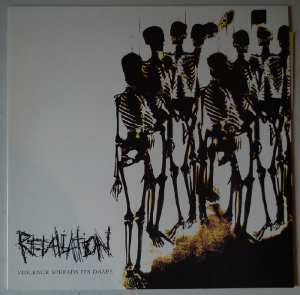 This album is representative of swedish grindcore in its most undiluted form: short bursts of ultra-fast power cords and blastbeats that assault the listener to a substantial degree. The vocals are completely unintelligible, Along with Nasum and Regurgitate,they were definitely among the top three grindunits of the old days, awesome releases, limited to 500 copies