Ein Paar neue Sachen für unseren Shop reinbekommen!!! THE KILL-Kill Them all CD; FINAL EXIT-Another (S)Hits of old Vinyl CD; BIRDFLESH-The Farmers´ Wrath CD; FEASTEM-Avaritia Humanae LP; NEEDFUL THINGS-Tentacles of Influence LP; VENOMOUS CONCEPT-Poisoned Apple LP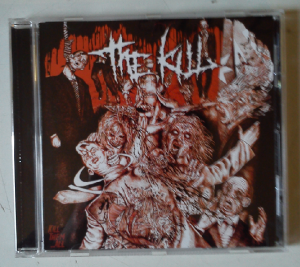 Suppress your happiness…The madness is back!!! 19 rounds of blast as fuck, chord butchering Aussie grind!!! Loaded with a bag of insults…"Kill Them All" is another lethal dose of typical relenthless KILL style GRIND!!! Destructive musical violence!!! This album is set to smash its way through to the bitter end!!!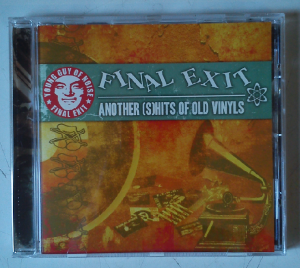 Full CD contains out of print split ep's with OSK , NEW YORK AGAINST BELZEBU , BLUDGE , GONKULATOR , IRONIA , GONKULATOR , STERBEHILFE , N.O.Y.F.B. , EMBALMING THEATRE , ANAL MASSAKER , DEADLY ENCOUNTERS 2 , SNARL OUT 2 COMP. TRACKS!!!!!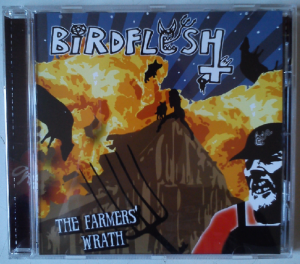 It's time to get prepared for the fourth full-length album from Birdflesh. Thrashing grindcore, insane melodies and crazy lyrics in a hilarious outfit. With songs like "Leprosy on Jeopardy", "Flamencorpse" and "Wheelchair Impaler", Birdflesh will make you laugh and mosh til you die over and over again. A new bassplayer, Panda Flamenco, joined the band this year and brought fresh insanity into Birdflesh. Together with Smattro Ansjovis and Achmed Abdulex they give you "The Farmers' wrath". Out on Obscene Productions now. You want fun, you want grind. You want Birdflesh.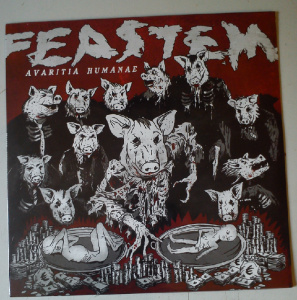 Ultra-intense, scathingly fast grindcore from Finland. You won't know what hit you but you're going to want more… Grinddddddddddd!!!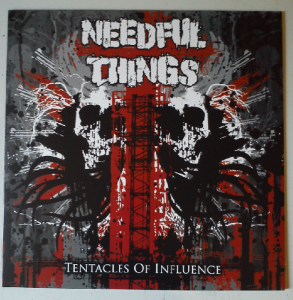 NEEDFUL THINGS have been bombing our ears since 1995. The second only album called "Tentacles of Influence" coming out now after several split EPs, cassettes, compilations and one album. NEEDFUL recorded 19 pretty furious grindcore tracks with a new drummer in well-proven Hell Sound studio. Get ready for a portion of a fast and very tough grinding!!! Limited to 500 copies grey marbled vinyl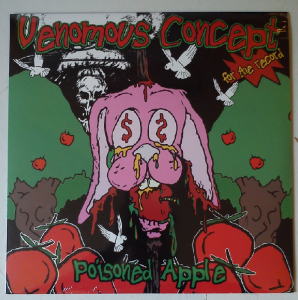 Poisoned Apple harkens back to the no B.S. attitude of bands like Black Flag, Poison Idea and Systematic Death. The fact that the band formed out of a shared admiration for the brilliant insanity of those three should come as no surprise. While original guitarist Buzz Osborne (Melvins) had to bow out of this second record after contributing to the 2004 debut, Retroactive Abortion, Embury recruited close friend Lilker to fill in on bass while he handled the axe himself. After releasing a Split EP with Japanese Grinders 324, the band entered the studio to record Poisoned Apple. The result? Pretty f-ing brutal. Driven by an unrelenting outlaw spirit, their second album is as refreshing and ferocious as it can get. VENOMOUS CONCEPT are offering classic old school hardcore/punk at its best – honest, aggressive, outspoken & energetic to the max!!! Green vinyl!!!